about us
datagenous is a product of datagraph GmBH and is the result of years of research and development in distributed semantic data technologies and C4ISR research. It represents a next generation, adaptive data management framework built from the ground up to simplify, integrate, and deliver value from advances in data centric development, ML, and AI.
who we are
---
james anderson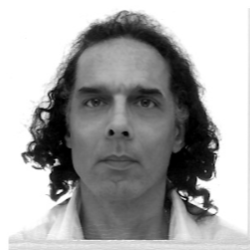 James is a graduate of, and former professor at the Massachusetts Institute of Technology (MIT), with forty years of development experience. Prior to founding Datagraph, James was a lead developer of a financial markets prediction application for a group of private investors in the United States and Germany. The system, which derives market predictions from sentiment-based analysis, was deployed by Dow Jones.
---
ivan labra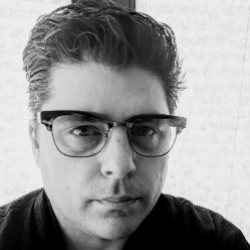 Ivan has over 20 years experience strategy and product development. He began at IBM in the early days of the commercialization of the Internet, globalization and offshoring, working on what became at the time world's largest development effort for the world's largest programming language. Later he worked on product architecture teams for well funded startups developing SaaS services. He served as the lead architect for the Multinational Interoperability Group at Space and Naval Warfare Command building technologies for multimodal command and control systems focused on supporting complex decentralized operations. Ivan was a member of the research faculty at the Cebrowski Institute for Information Superiority at the Naval Postgraduate School under Dr. Peter Denning. Before joining Datagraph, Ivan worked as the lead business development strategist, cyber lead, and chief technologist for the International Division of DRS Technologies.
---
semih korkmaz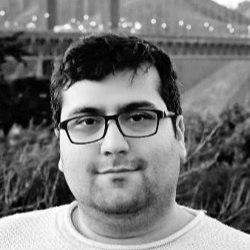 Semih has almost a decade of experience designing and developing machine learning solutions including recommendation engines for Vodafone Mobile TV systems and Industry 4.0 applications such as reinforcement learning models for assembly tasks at Arcelik/Beko. His edge analytics projects on Siemens Systems have become accepted as a ML model deployment strategy at several manufacturing locations. Formerly, Semih was a lecturer at German Research Center for Artificial Intelligence, and a researcher Max Planck Institute. His works include multiple publications in Computer Vision and Machine Learning domain.
---
how we work
We work with clients in a consultative partnership to jointly define, construct and implement portable standards based data architectures. We use our service to collaboratively provide programming, consulting, intelligence and analysis solutions for concrete, challenging use cases while making sure you can evolve without service or vendor lock in.
Professional Services and Consulting
datagenous professional services can be contracted if there is a feature you would like to see in the datagenous service, need distributed systems architecture support, data science and ML expertise, agent development support, application development support, or devOps consulting.
Send press inquiries, questions, feedback, or anything else to info@datageno.us